Google + has decide to revamp its design and come up with new look & simply features where users can understand easily. Yet, Google + could not get healthy feedback as it was expecting as well as also could not attract users as compared other social media rivals. As well, despite of unique & innovative concept of G+ , users were not satisfyinng of usage & they were getting inconvenience during operating.
However, G + has already crossed 90 millions subscribers within short spsan of time.But, as a part of social media the important thing is that how much time is being spent by users on G+ against rivals Facebook, tiwtter, Klout etc. And, overall users are not spending that much time on G+ as compared to other rivals.
Even though, Facebook has also made changes in its look and intorduced new features too.


Alomst within 3-4 months , all social media brands have been made change and come up with new look in market like Facebook, Twitter, Klout, youtube as well as yahoo & Gmail have also made change their look. It can definitely say that today's time is going for repositioning in each & every sector. Till, lots of brands have made change their corporate identity (includding logo,tagline, name, color etc.) and still going on as per consumers demand, behavior, buying pattern etc.
G+ has launched worldwide in June 2011, now quickly going to revamp its design & features despite of G+ has not complete 1 year.But, it may not give any negative impact on corporate brand Google. Yes, it may give negative impact on G+ if redesing will not be getting success.
NEW LOOK
Actually, this si not good thing that within few months brand has required to change it identity. It can say that here due to lack of brand development, G+ required to revamp design. Overall concept & features are unique & innovative but the only things is that users feeling inconvenience & difficulty to understand.
Within short span of time, G+ has crosed over 90 millinon subscribers which can be good thing. But, how many number of users are spending healthy time on G+ that is very much important in order to sustain in market &build brand equity in market.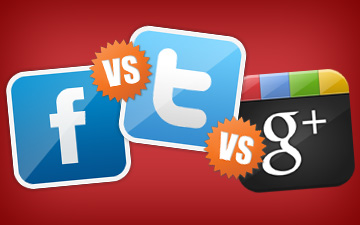 If you will analyze, you will be finding assure that users are spending healthy time on Facebook, twitter, klout than G+. And, users are really enjoying Facebook as well as twitter very much in terms of entertainment & business purpose.
G+ new design looking similar like Facebook where position & features structures remind Facebook page.
Let's See, how G+ new look will give impact & attract to users and will it be get success or not after redesign!!!
Share your views…